In the world of new home construction, there are important differences between home types, and knowing those differences (and what they entail) is hugely important when traversing new home building territory. Understanding the difference between spec homes and pre-sale homes will help you fund your next project appropriately.
As a builder or investor, you may already be familiar with homes built in large suburban subdivisions, being constructed in phases, all with more or less the same lot size and architectural style, and perhaps, featuring a model home. You may also be familiar with infill locations in which a new house is built amid older homes and will be listed for sale. These types of projects are referred to as 'spec homes'.

Spec homes are properties built "on speculation", based on market and consumer demands. They tend to go up quickly, have a good quality standard of construction and interior finishes, and because these homes are often put up by specialists in this type of residential construction, the costs, timeline, and overall building process are predictable. For consumers, this means there are few surprises along the way, making this a relatively easy-to-sell type of build when the market is strong.

However, since the housing crash of 2008, many construction lenders are seeking to limit spec home lending. Lenders aren't keen on investing in large lots of pre-built homes that may not sell. Enter the 'pre-sale' home! Pre-sale homes are bought and sold sight unseen, based on plans alone, hence the name, 'pre-sale'. From a builder, investor, and lender's standpoint, this model is less risky than the spec model, and can bring a better return on investment.
Pre-Sales contracts almost always include a borrower deposit. This deposit can range from a thousand dollars to 10%+ of the eventual sales price. Different contracts have different "outs" for buyers. Ask your lender for their pre-sale contract expectations. Often times, a lender will provide higher loan amounts on pre-sale homes.

There is also the model home which has advantages. For instance, you can provide a model home for consumers, giving them an overall sense of what is on offer and a first hand look at all of the interior and exterior fixtures and finishes, without the hassle and expense of a site filled with spec homes.

With a pre-sale home, you are also able to offer customizable options, making your investment more valuable in the long run. For example, even though pre-sale homes come with set plans, because they're being sold before they've been built, those plans can be altered and customized in ways spec homes with standard finishes could not. These modifications can be as small as the direction in which doors will swing open and closed, or as big as moving walls, enlarging fireplaces, or adding entire rows of skylights. Of course, the modifications will also incur additional costs and add to the project's timeline.
Furthermore, if there is a demand, you can also incorporate rarer or more luxurious items, like a certain type of wood for flooring or a unique stone for countertops. With increasingly savvier customers in today's market, making these options available as a builder or investor can set you apart and directly benefit the return on your investment.

Overall, knowing the differences between spec and pre sale homes puts you, as the builder or investor, in a position to make informed decisions, maximize profitability, and ensure the best return on your investment.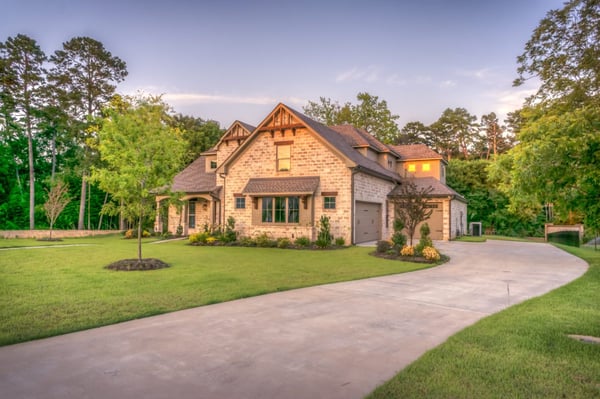 Recent Posts
Posts by Tag