In the world of new home construction, there are important differences between home types, and knowing those differences (and what they entail) is important when traversing new home building territory. Understanding the difference between spec homes and pre-sale homes will help you, the spec builder, fund your next project appropriately.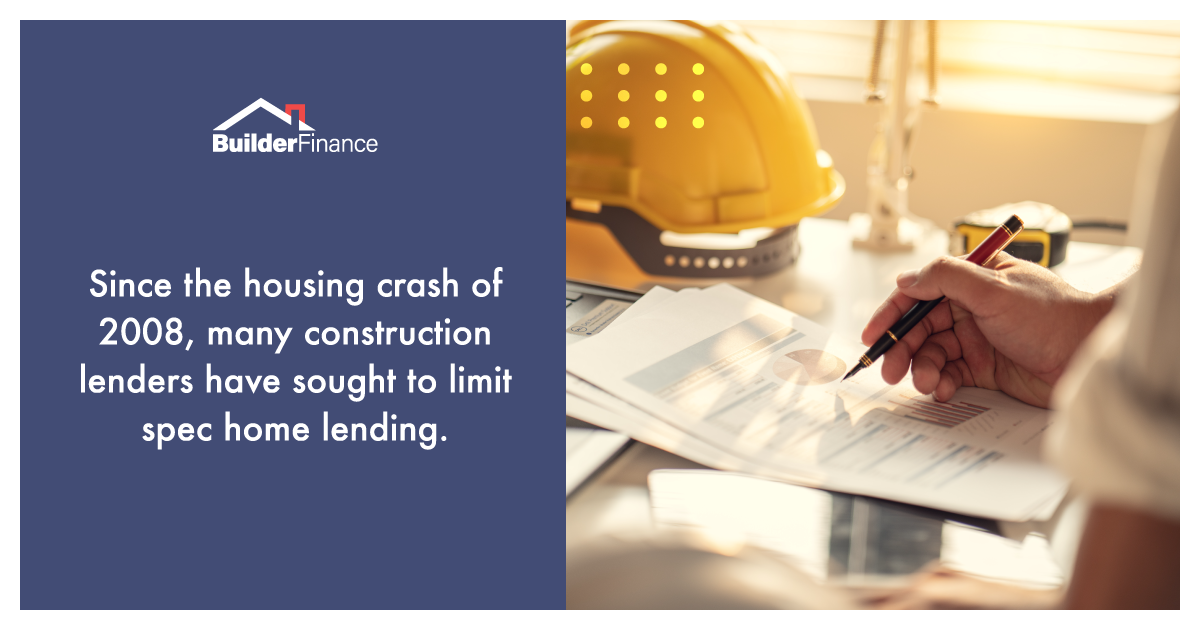 Spec Homes
As a builder or investor, you may already be familiar with homes built in large suburban subdivisions, being constructed in phases, all with more or less the same lot size and architectural style, and perhaps, featuring a model home. You may also be familiar with infill locations in which a new house is built amid older homes and will be listed for sale. Many of these types of projects are Spec homes.

Spec homes are properties built "on speculation," based on market and consumer demands. They tend to go up quickly, have at least a decent quality standard of construction and interior finishes, and because these homes are often put up by specialists in this type of residential construction without having to adjust for the input of a committed buyer, the costs, timeline, and overall building process tend to be predictable. For potential buyers, a new Spec house may be appealing, especially when the market is strong. The ultimate goal of the spec builder is to have a home with the highest possible profit.

However, since the housing crash of 2008, many construction lenders, especially banks, are seeking to limit spec home lending. Lenders aren't keen on investing in large lots of pre-built homes that may not sell, and you, as a builder, don't want to lose money on a house that won't sell either. While private lenders can be a more flexible option, they are often much more expensive – and sometimes riskier – than working with a bank.
Because the majority of builders need financing to start their new construction projects, knowing what is most appealing to a construction lender is important.
Pre-Sale Homes
Enter the "pre-sale" home! Pre-sale homes have a committed buyer. The buyer may become committed before or after construction starts, potentially even signing a contract sight unseen, based on plans alone. From a builder, investor, and lender's standpoint, this model is generally less risky than the spec model and may bring a good return on investment.
Pre-sale contracts almost always include a borrower deposit. This deposit can range from a thousand dollars to 10%+ of the eventual sales price. Different contracts have different "outs" for buyers. Ask your lender for their pre-sale contract expectations. Oftentimes, a lender will provide higher loan amounts on pre-sale homes. A lender may also ask to see documentation supporting that the buyer can afford the house, such as a permanent financing pre-approval letter.
Benefits of Having a Model Home
Because pre-sales happen prior to completion, a builder may encourage pre-sales by building a representative sample to show potential buyers. These show houses or display homes provide a model home for consumers, giving them an overall sense of what is on offer and a first hand look at all of the interior and exterior fixtures and finishes.
Such homes provide an opportunity to help a buyer visualize the house. It can also enable a builder to more effectively show and offer customizable options.
For example, even though pre-sale homes come with set plans, because they're being sold before they've been fully built, those plans can be altered and customized in ways spec homes with standard finishes could not. These modifications can be as small as the direction in which doors will swing open and closed, or as big as moving walls, enlarging fireplaces, or adding entire rows of skylights. Of course, the modifications will also incur additional costs and add to the project's timeline. (And they may not ultimately equate to a higher resale value, but we'll cover that more later.)
Furthermore, if there is a demand, you can also incorporate rarer or more luxurious items, like a certain type of wood for flooring or a unique stone for countertops. You can also help meet your buyer's goals, such as sourcing sustainable materials or building in amenities that would be risky to offer in a spec house. Today's home buyers are often savvy customers, and making these options available as a builder or investor can set you apart and directly benefit the return on your investment.
And when the lots are filled and the homes are built, you can sell the model home as well.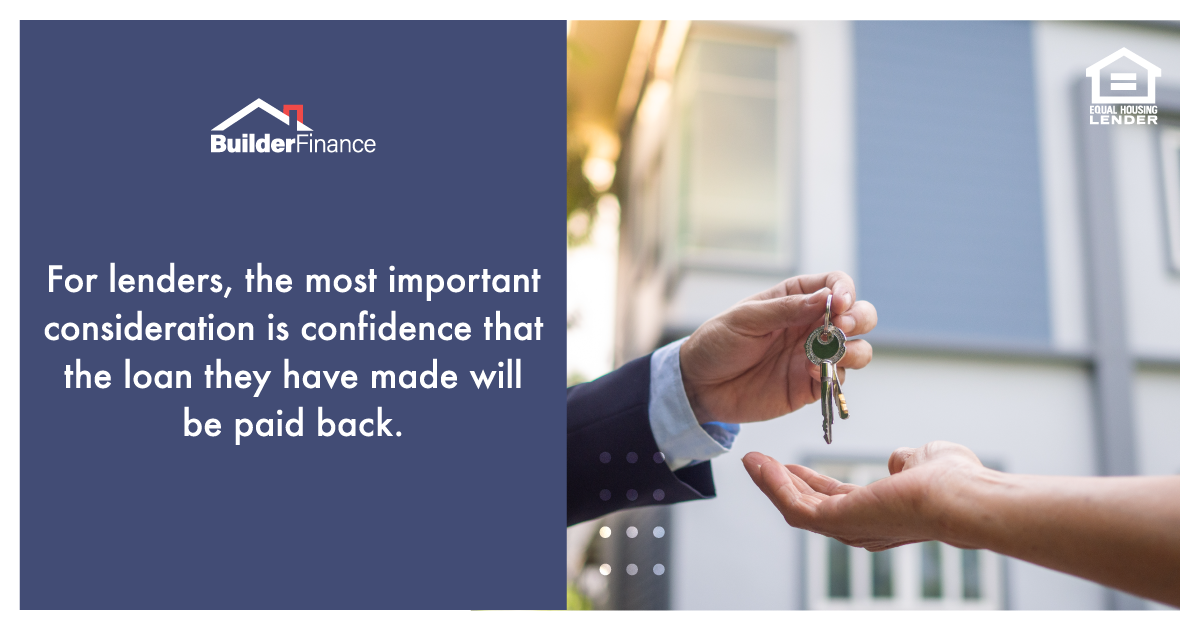 Additional Considerations When Choosing Spec or Pre-Sale
When you're trying to decide what to build, there are some pros and cons to each. With a spec home, there's a lower level of involvement from the eventual homeowner, so you, as the builder, can do what you want. A pre-sale home will have a more involved homeowner, which can complicate the process, lengthen the timelines, and possibly increase building costs, reducing the profit margin in the process.
If market prices are increasing, it may make sense to wait to market the home and find a buyer. This can help the builder achieve the highest price. On the other hand, with a committed buyer, a project should sell and close almost immediately upon completion. This reduces financing costs and allows the builder to "turn" their capital more quickly.
Sometimes spec homes may have slightly higher appraisal potential than pre-built or built-to-suit homes, because personalization is both intangible and based on individual preferences rather than the preferences of the market as a whole. Spec homes built with the larger market in mind will often have a lasting appeal, because while new and more modern, they may not have the burden of being a "unique property" when they're back on the market.
Finally, when it comes to funding, it makes sense that a lender may feel more comfortable when a buyer is lined up before construction – with its related expenses – begins. Pre-sale homes can be more attractive to a lender for this reason. However, spec homes, when successful, provide a good profit, and it's in the best interest of the builder to turn around a spec home quickly. For lenders, the most important consideration is confidence that the loan they have made will be paid back.
Ultimately, there are advantages and disadvantages to each choice. Knowing the differences between spec and pre-sale homes puts you, as the builder or investor, in a position to make informed decisions, maximize profitability, and ensure the best return on your investment.