Loans to Acquire or Refinance an existing investment property (Build to Rent go here):
PRICING: 5 Years = LOW Rates = 4.25%-6.25% investment property mortgage rates.
FLEXIBILITY: A 2-year extension option if need more time at the greater of Prime +1% and the rate during the initial term.
SERVICE: Unlike many lenders, we fund AND service our own investment property loans – we're just an email or phone call away to help!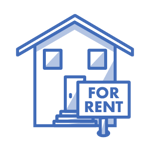 1 Point
---
4.25% - 6.25% fixed rate
---
Up to 70% of Value
---
Interest Only available
---
Non-Recourse available
---
Foreign nationals eligible
---
Coast-to-Coast lending