If you're thinking of applying for a construction loan, there is a lot to consider, and while doing your research, you may run into some terms you're unfamiliar with. Below is an explanation of some construction loan terminology you're likely to come across in the world of construction loans. Some may seem obvious, others might surprise you!

Draw

Draws are pre-determined increments at which the lender gives a portion of money to the borrower or contractor. Draws are based on work completed, ensuring the project is progressing as planned. For example, a draw of $25,000 may be given after framing has gone up, and another will be given after the electrical components have been installed.

Down Payment

An initial cash payment which is a percentage of the full purchase price of a high cost item; usually a home, though in this case, the construction of a home. Down payments on construction loans tend to be some or all of the land cost.

Appraisal

An appraisal is a third party value estimate, in this case, of your project as complete. Since the structure is unbuilt, lenders base appraisals on construction plans (see Blue Book below), the value of the lot, and by making comparisons to similar properties and market trends.

End Loan

An end loan is a new loan, obtained upon the home's completion, and is used to pay off the construction loan.

Construction-to-Permanent

Unlike an end loan, a construction-to-permanent loan is a construction loan which is converted to a regular mortgage at closing, e.g. a build-to-rent loan. The benefit of this type of loan is that interest rates can remain stable.

Construction Only

A construction-only loan is a loan that must be paid off in full once construction is complete and cannot be converted to a mortgage.

Interest Only

An interest-only loan is a common type of construction loan. It means that during the construction process, you are only required to pay the loan's interest at each draw, until the project is complete.

Spec

Spec refers to a type of home that is built 'on speculation', according to market trends. You'll often find these homes as part of large subdivisions. Generally set plans and standard finishes are used (with upgrade options available) to ensure efficiency, uniformity, and predictable timelines.

Pre Sale

A presale home is purchased prior to construction, unlike a spec home.

General Contractor

A general contractor is a third party overseer on a construction site. He or she is responsible for ensuring all aspects of the project are progressing as planned. This includes constant communication and liaising with all of the myriad trades and vendors. You must have an experienced general contractor in order to qualify for a construction loan.
Construction loan terminology can be confusing. Be sure to understand these terms before applying for a loan so that you know exactly what everything means and there's no issues down the line!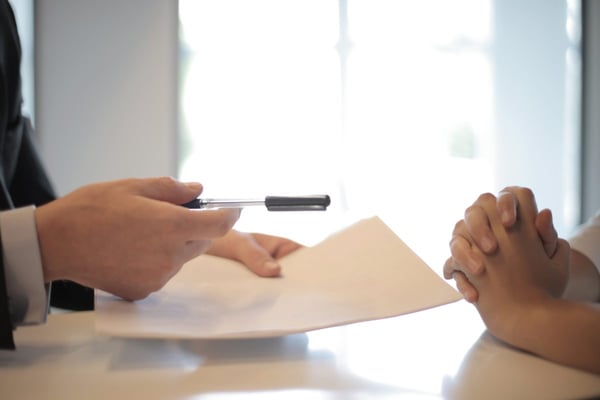 Recent Posts
Posts by Tag