Builder Finance Inc. is a DIRECT LENDER. We close our loans and we service our loans.
This helps us provide superior customer service before and after loan closing.
Lock‐in 5 years fixed plus a 2 year extension option at a floating rate equal to the greater of Prime +1% and the initial term rate.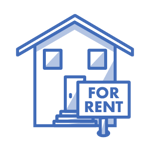 No Points
---
3.50% - 5.75% fixed rate
---
Up to 75% Value
---
Purchase, Refinance, or Build2Rent in conjunction with our construction lending programs
---
Interest Only available
---
Non-Recourse available
---
Foreign nationals eligible
---
Coast-to-Coast lending
*The greater of Prime +1% and the rate during the initial term.